Pharmacy Resources
Our offerings are designed specifically around the needs of our patients. Don't see something you wish we had? Let us know.
MED SYNC
Pick up or have your prescriptions delivered to the house on the same day each month to keep your medications together.
Read More
Patient MEDication LISTS
Get an up-to-date and comprehensive history of your medications to take to your doctor.
Read More
Get the App
Contact us, set up reminders, track your medications, and refill prescriptions with the touch of a button.
Read More
Insurance & Payment
We accept all major insurance coverage. If for some reason we haven't contracted with your provider yet, we will work on your behalf to make sure you're covered.
Read More
Free Delivery
We'll deliver for free within a 45-minute radius from Asheville.
Not sure if this includes you? Just give us a call.
PHARMACIST ACCESSIBILITY 24/7
Our pharmacists are on call around the clock for current patients' emergencies. If you need us after hours, simply call 828-298-3636 and select the option to leave a voicemail for the on-call pharmacist.
The Sona Savings Card
Need help lowering prescription costs? Check out the Sona Savings Card!
Read More
FAqs
If you have any other questions, please email us at [email protected] or call us at (828) 298-2626.
Read More
"Your willingness to assist her with her medications while she lived at Bella Vista allowed her to remain in independent living much longer than she otherwise would have. For that, I am truly thankful. I am glad you were there, it made a huge difference, an I sincerely appreciate it." -Larry M.
Transfer your prescription today
We'll help you transfer or get a new prescription for you or your loved one. We're happy to tell you about our services and how we can help.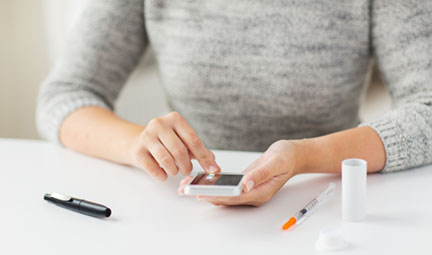 Our cutting edge technology makes getting better feel better.
Download the Sona App to access all of the great services Sona provides digitally, including refilling prescriptions. You can also access your account securely online.
The Sona Pharmacy App is free and easy to use and is available for both Apple and Android devices.