Did you know hemp can help your heart? 
Hemp is a plant that's become mysterious for many thanks to it's relationship to marijuana. Don't miss out on the benefits of hemp — it's time to get to know this powerhouse plant and how it can help with your health.
How much do you know about hemp?
So, what is hemp? If you're like most people, you probably have a basic knowledge that goes something like this: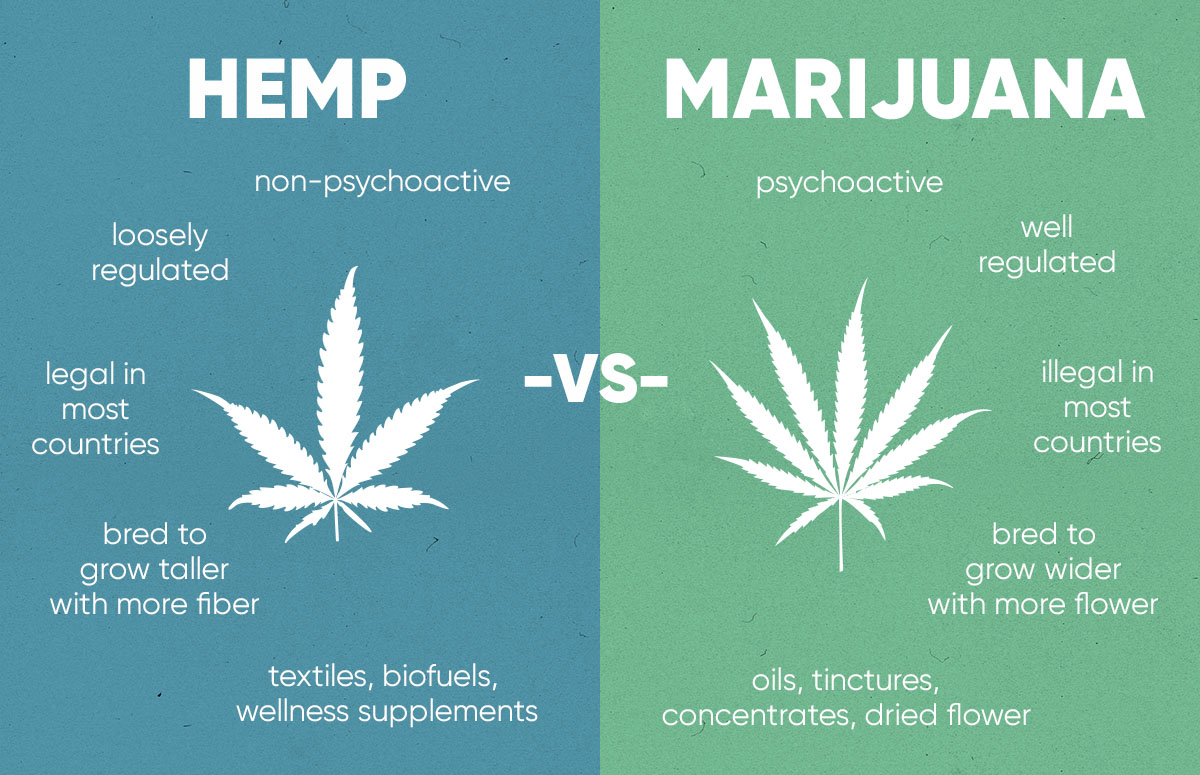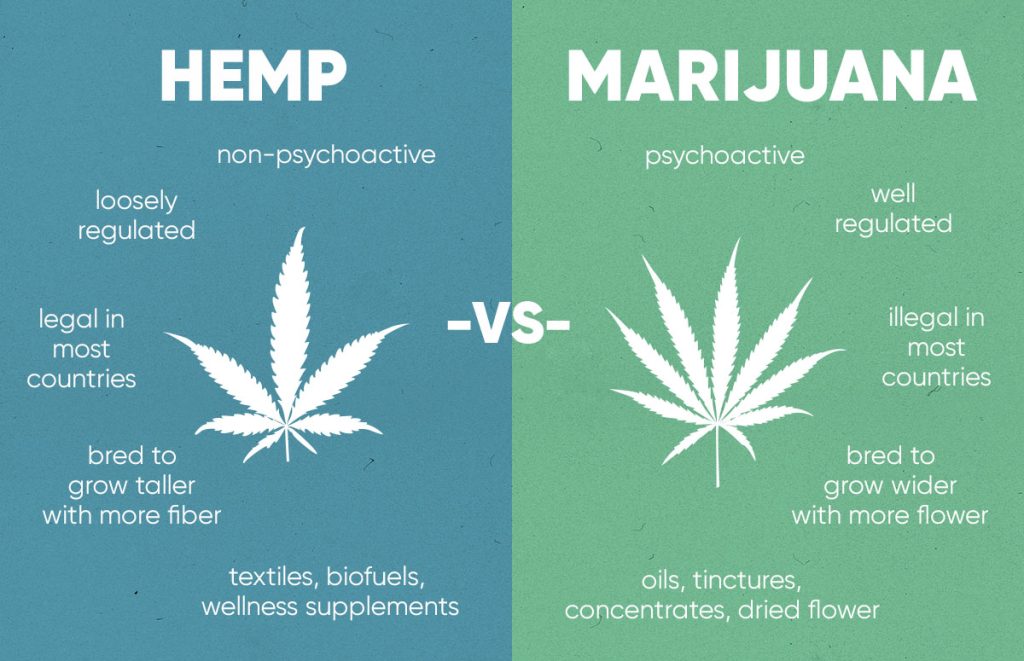 Image source: risecannabis.com
And that's about it. 
But hemp has a lot to offer, and since it's American Heart Month, we're going to explore some of the ways you can use hemp to help support your heart health.
What's the difference between hemp and CBD?
First, let's clear up any confusion. It's important to know the difference between hemp, cannabis, and CBD. 
Hemp: Legally, hemp is the Cannabis sativa L. plant (and any part of it) having less than 0.3 percent THC. Basically, it's the industrial, non-psychoactive version of the cannabis plant. 
Cannabis: Since we're talking legal definitions, legally, the word is used to mean any plant in the Cannabaceae family (Cannabis sativa, Cannabis indica, Cannabis ruderalis) in which the THC level hasn't been determined yet. (And "marijuana" means all cannabis with over 0.3% THC.)
In real life? Cannabis means marijuana, or any psychoactive products of the cannabis plant. 
CBD: Cannabidiol (CBD) is a compound found in cannabis that interacts with your endocannabinoid system. It's gained a lot of popularity recently for claims that it helps with mental health and stress, pain, inflammation, chronic diseases and more.
Back to how it helps
Using hemp for health benefits
Next, let's talk about using hemp for its health and wellness benefits.
One of the best is to consume hemp seeds (also called hemp hearts when shelled) or hemp seed oil. Hemp hearts are a superfood. Because of that, just one ounce of hemp hearts packs a big nutritional punch:
Natural support for heart health?
Studies suggest that consuming hemp seed may positively influence heart disease — largely because of the protective effects of their fatty acids. Hemp seeds or hemp seed oil may reduce blood pressure, decrease risk of blood clots, and help with recovery after a heart attack.

Additionally, hemp also contains arginine, which produces nitric oxide once in your body. Nitric oxide helps lower blood pressure and reduce risk of heart disease. 
Hemp seed oil is full of antioxidants like flavonoids, tocopherols and phytosterols, known for their anti-inflammatory properties which help protect against cardiovascular diseases.
It also contains gamma-linolenic acid, which has been linked to lower inflammation and reduction in bad cholesterol.
Eating hemp for heart health
For consuming hemp, you've got a few options. Hemp seeds or hemp seed oil are the most popular.
And there are so many things you can do to enjoy those two options! 
Add it to your smoothies — Get a boost of protein, fiber, and omega-3 and -6 fatty acids when you add in a scoop of delicious, nutty hemp protein powder.
As a topping — Shelled hemp hearts are a delicious topping on baked sweet potatoes, soups, salads and grain bowls. They add a pleasing chewy texture, nutty taste, and make any meal more filling.
(One of my favorite ways to eat hemp hearts? I slice an apple, dip the slices in peanut butter, then dip again in hemp seeds to coat. So good.)
In sauces and dressings — Hemp seed oil is mild, tasty and wholesome. It has a low smoke point, so it's not recommended for cooking, but it makes a great finishing oil. Here are some delicious ways to try hemp seed oil:
From classic vinaigrettes to Asian-inspired options to Cajun, Cuban, and beyond, this website has enough hemp seed oil dressings to keep you trying fresh flavors for months.
Image source: Kara Lydon Nutrition
Perfect for winter and hearty enough for all, this immune-boosting vegan soup features a warming balance of leek and garlic with rich, nutty hemp goodness and a splash of lemon.
If you've never tried homemade mayonnaise, you're missing out. I promise it's even better than your favorite mayonnaise brand. Super easy, too. If you're ready to try mayo from scratch, try this heart-healthy version with hemp oil!
You can also find recipes for hemp hummus, hemp pesto, hemp seed dressing, hemp granola, and more. Your hunger and your heart will thank you.
What do you want to know about hemp? 
Do topical hemp products help? What's the difference between hemp oil and CBD oil? These are just some of the common questions we're hearing as these products become more popular. 
We'll be talking about other hemp products and their uses, as well as CBD, in upcoming posts, so stay tuned and let us know if you have any questions we can help answer.
References
Electronic Code of Federal Regulations (ECFR). Title 7. 990.1 Meaning of Terms. Hemp. Last updated Feb. 6, 2023. Accessed Feb 24, 2023. https://www.ecfr.gov/current/title-7/subtitle-B/chapter-IX/part-990/subpart-A/section-990.1  
What's the Difference? Hemp vs Marijuana. https://risecannabis.com/cannabis-101/hemp-vs-marijuana-difference/
Defining Hemp: A Fact Sheet. Congressional Research Services. March 22, 2019. Accessed Feb. 24, 2023. https://crsreports.congress.gov/product/pdf/R/R44742/7
CBD Oil Benefits: 9 Science-Backed Health Benefits. Forbes. Last updated Feb. 24, 2023. Accessed Feb. 24, 2023. https://www.forbes.com/health/body/cbd-oil-benefits/ 
An introduction to the endogenous cannabinoid system. National Library of MEdicine. Oct. 30 2015. Accessed Feb. 24, 2023. https://www.ncbi.nlm.nih.gov/pmc/articles/PMC4789136/ 
Hemp Hearts Nutrition facts and Health Benefits. Updated July 31, 2020. Accessed Feb 24, 2023. https://www.verywellfit.com/hemp-hearts-nutrition-facts-4585190 
The cardiac and haemostatic effects of dietary hempseed. April 21, 2010. Accessed Feb 24, 2023. https://nutritionandmetabolism.biomedcentral.com/articles/10.1186/1743-7075-7-32 
6 Evidence-Based Health Benefits of Hemp Seeds. September 11, 2018. Accessed Feb 24, 2023. https://www.healthline.com/nutrition/6-health-benefits-of-hemp-seeds 
Omega-3-6-9 Fatty Acids: A Complete Overview. Updated Oct. 222, 2020. Accessed Feb 24, 2023. https://www.healthline.com/nutrition/omega-3-6-9-overview